My first weave install in years.
Sigh. Honestly, I'm not sure what's been happening with me and my hair in the last 2 weeks but I've had back to back protective styling fails! The first was my late night crochet braid attempt that ended with me taking everything out before I even finished installing them.
Then remember on Monday when I said I might just go and fix a weave seeing as it was my day off? Well, I did. First let me say, I'm so clueless when it comes to weaves that it's not even funny lol. I went to Ebeano Supermarket first and I remember over hearing my stylists talking amongst themselves about how good the brand 'Chocolate' was; so even though I was almost overwhelmed by the different kinds, brands, textures and colors on display, my eyes settled on the Chocolate brand.
They didn't have the color I wanted so ended up going to the salon Downtown in Victoria Island (which is where I ended up fixing the hair) Settled for a 16 inch straight weave in color 4. When the stylist was fixing it, he kept laughing and saying ' you don't really like weaves do you?' because every time the hair so much as stayed on my face for more than 5 seconds I kept furiously brushing it away. - That should have been my pointer to the fact that something was up with my face and the weave.
By the time I got home, I had a few spots on my forehead and what looked like a scratch. I didn't remember scratching myself enough to leave a mark but just shrugged it off. By the time I woke up on Tuesday, the left side of my face had tiny bumps on it. I stared in horror and tried to calm myself down.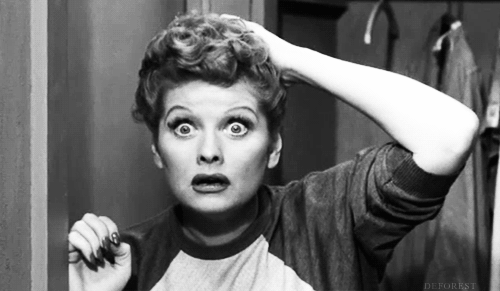 Picked up my phone and checked my M. Cycles App in case Dr. Flo was making an appearance - but na. Put my hair up so it wouldn't brush up against my face as much and went to work - had some itching sensations a couple of times during the day but resisted the urge to rub or scratch my face. Woke up on Wednesday morning and more bumps had appeared on my forehead - now I was very worried!
I contemplated removing it but was hesitant because I'd only just spent N14,000 2 days prior! ( N9,000 on the weave, N4,000 to fix and N1,000 tip)
By Thursday morning the right side of my face had also erupted in tiny itchy bumps and when I got to the salon, one of the girls asked what was wrong with my face and that was it! N14,000 or not, this hair was coming off. As soon as I was done with my last customer for the day, asked one of the girls to take the weave out for me.
The relief felt soooooooooo good! Went home, cleaned my face with my wipes, washed with my Simple Face wash, applied a little Moringa oil and went to bed. The following morning, most of the bumps had disappeared! If I was in any doubt as to what was causing the breakout then those doubts had been erased.
By Saturday morning, my face looked and felt much better and I was definitely a happy (ier) bunny. I think I'm just going to stick to braids as my protective style in future - I haven't had any drama with them and (knock on wood) that should remain the case going forward.
In a weird way, I also think my hair wants some love and attention and was orchestrating those mishaps lollll so I've whipped out a wig and will shower my hair with plenty plenty love. The wig will give me access to my hair so I can take care of it and I don't have to worry about daily styling manipulation. This will also give me the opportunity to be consistent with applying MTG - I'll be able to co wash often with my hair in plaits.
So here I am, sitting with Henna in my hair, after which I shall follow up with a super duper moisturizing deep conditioning treatment, then in plaits and hidden under a wig. Matter of fact, I think I'm going to go back to deep conditioning twice a week which is what I did in my first year, and that helped me retain a lot of length.
Feeling good about this! Leggo!