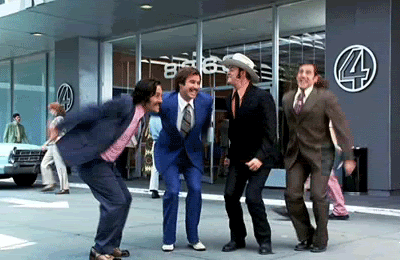 I almost can't believe it!! Not only has it been one year since the Salon opened for business ( we celebrated with lots of cake - one yummy red velvet cake and one absolutely sinful triple layered chocolate cake) it's also now 1 year since my first blog post!!
I've always loved writing and from time to time, I'd either write for my own pleasure, as a cathartic measure when I was going through personal issues or just for the general entertainment of my family and friends.
When I started really getting into my hair journey, I would post pictures on my Facebook page and someone said ' I see a hair blog in your future' and I thought - 'why ever not?' And so here we are!
Our Red Velvet Celebration Cake at the Salon
My first blog post really says it all about my deep desire for healthy long hair ( click
here
to read) and from the many talks I've had with ladies and young adults; this is a desire that most have nurtured but because of the myth that a lot of us bought into i.e. 'Black hair doesn't grow' plus many years of misinformation about caring for our hair which had been passed down through generations; most of us had just given up on that dream or were caught up in a cycle of hope, determination, frustration, resignation and then hope would spring up again only to go through that darned cycle.
I was in the latter category and thank goodness I finally found the resources that enabled me begin to give life to my dreams.
I know some people would turn up their nose, roll their eyes and say 'na wa o, is it not just hair again?'
(and I've heard/read this countless times when people laugh others to scorn just because they hear things like 'hair journey') but you know what? What may be important to one doesn't have to be important to another and vice - versa. Too many times we want to judge others based on criteria we have set or based on the limitations we have placed on our selves. I've since learnt that as long as I believe in what I want, it really doesn't matter how hard others are laughing and/or pointing fingers. I will do that which pleases ME.
Okay, therapy session over lol!
Through this blog I have met wonderful people who have given me the privilege to help them realize their own hair goals; I have made the dreams of some brides come true by wearing their natural tresses on their big day; I have gained the business of people in places ranging from Warri to Makurdi to Kaduna. I have made pleasant acquaintances with other bloggers while learning from them and growing in the process; and I have also learned a lot from the comments a lot of you leave on the various posts.
It is amazing to say the least and I am truly thankful to everyone who follows this blog, reads the posts, leaves comments, sends me emails to encourage and motivate me and who in their own way, make me know that this has been worth it.
Here's to many many many more successful years of blogging and collective goal achievements.
I have many silly moments like this lol please ignore the duck lips :)
Now, let's grow that hair!!
xoxoxo